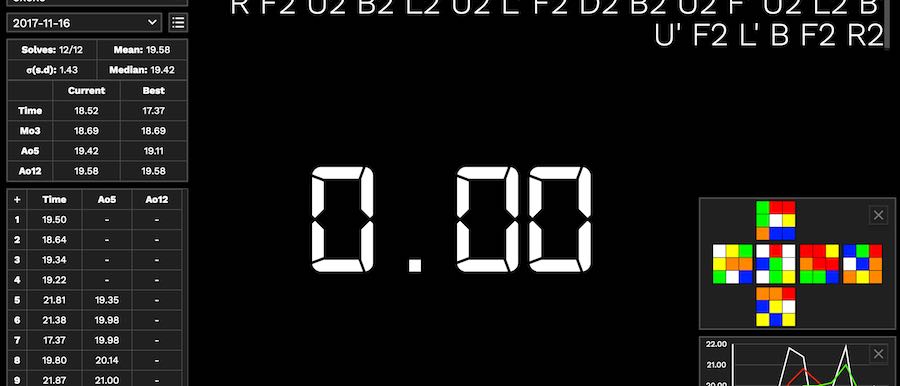 Block Keeper
Block Keeper is a cross platform desktop cubing timer. Block Keeper provides an event based session system with an elegent interface to provide relevant statistics and tools for speedcubing.
Main Features:
Cross platform support, Windows, MacOS and Linux
100% offline and no Java required
Event based session organisation
Simple and stylish interface with multiple themes
Scrambler for all WCA events
WCA inspection support with voice announcements
Event and session graphs
Video recorder to view and save last solve
Stackmat support
Session import and export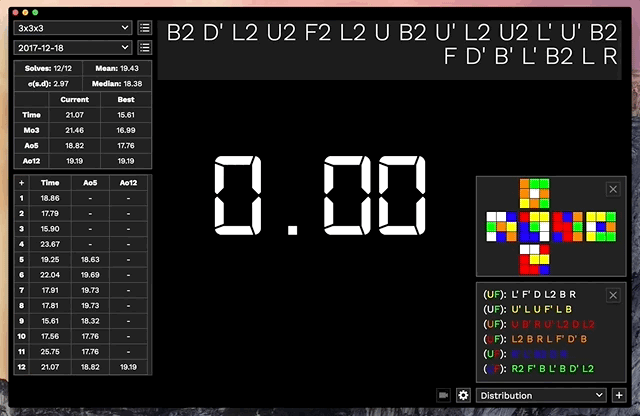 Downloads
Block Keeper 1.1.0
Windows 7 or higher
MacOS 10.9+
Linux (Ubuntu 12.04 or later, Fedora 21 or later, Debian 8 or later, untested)
Source available on Github.
What's New in 1.1.0
New event statistics tool, showing event bests compared to current times and averages
Added best time announcements with confetti, shown when best time in the event is beaten
Time list when clicking on mean or average results
Added option, requiring a split key to be held down during OH solves
Added option to use primary mouse button as main timer key
Inspection available when using a Stackmat timer
Inspection disabled during BLD events
Added option to align scramble text left, right or center
Removed 3x3x3 FM and 3x3x3 MBLD event support
Additional session data security
Various bug fixes and performance improvements
If you encounter any bugs, issues or want to suggest any improvements, please let me know so I can make Block Keeper even better. You can contact me on Twitter (@dmcneil_) or email (dallas@dallasmcneil.com).
A user guide for Block Keeper is available here.